MONUMENTAL GRAJAL
Grajal de Campos is a real surprise not only because of everything the villa, but also the surrounding area, have to offer.
---
The must-see is the Renaissance complex of monuments comprised of the artillery castle, which was the first in Spain to be exclusively used for this purpose. The Vega family's palace, with its spectacular monumental staircase, and the church of Saint Michael, which is connected to the palace and features an interesting tower.
VEGA FAMILY'S PALACE
C/ Traspalacio de Grajal de Campos.
987 784 506
CASTLE
Avda. Ignacio Encinas, s/n
987 784 506
TOURS OF THE INSIDE of these three monuments are always guided and the route begins at the Vega family's palace. Booking in advance is recommended by phone or via this website where you can also purchase advance tickets.

If the guided tour timetable is too limited for certain visitors, the outside of the monuments may be seen by following an audio-guided route. Panels with QR codes offering audio with basic information have been posted at each of the points of interest. The information for the QR codes is also available at this website.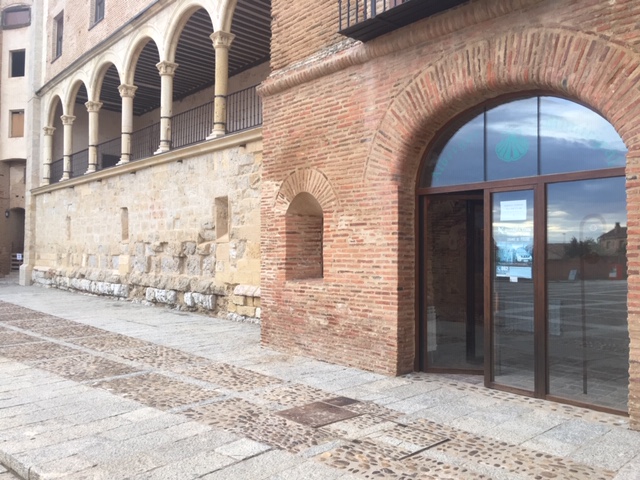 PALACIO DE GRAJAL
Traspalacio Street in Grajal de Campos.
628 510 242
grajalmonumental@gmail.com

For security reasons, access to the inside of the monuments is only allowed for those participating in guided tours. Free individual visits are not allowed, meaning booking a spot in advance by phone or email, or purchasing tickets online, is recommended.
VISITOR INFORMATION/RECEPTION TIMES
Mornings: 10:00 to 11:00 a.m. and 1:00 to 2:00 p.m.
Afternoons: 5:00 to 5:15 p.m. and from 7:30 to 08:30 p.m
5€ General entry
3€ Pensioners/Disabled visitors
FREE for children under 12
FREE ON WEDNESDAYS
(FROM 1st JUNE to SEPTEMBER*)
OPEN FROM WEDNESDAY TO SUNDAY.
MORNINGS: 11:00 am
AFTERNOONS: 5:00 pm
*
The guided tour begins at the Palace with the tour continuing at the Castle and, finally, the Church of Saint Michael after which visitors return to the Palace. It takes approximately 2 hours.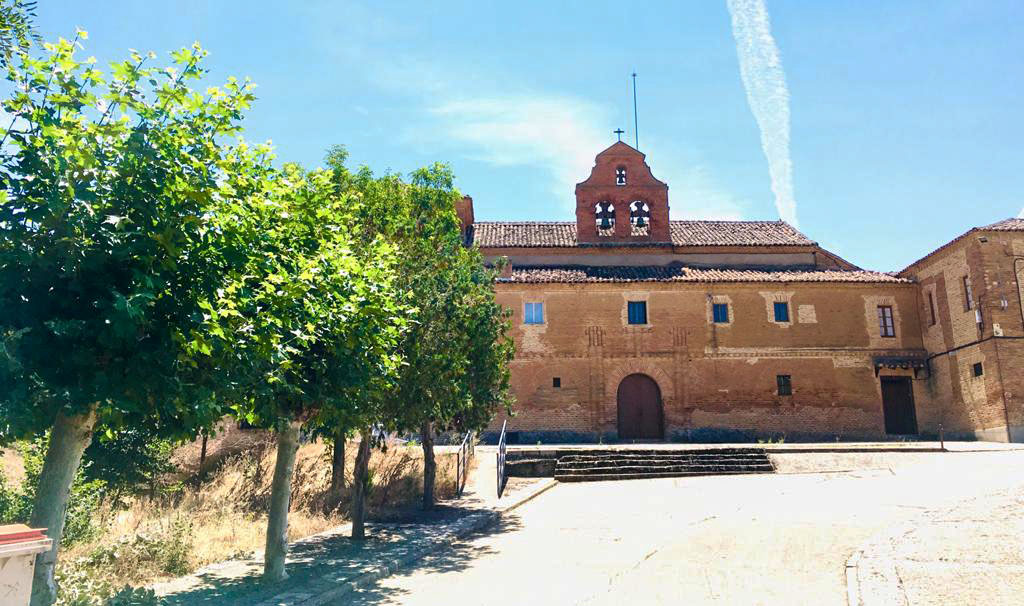 A walk through Grajal de Campos
---
A walk through Grajal gives you the chance to enjoy the peace found in the area all the way to the CHAPEL dedicated to the VIRGEN DE LAS PUERTAS, the local patron saint. Nearby you'll also find the old CONVENT AND CHURCH OF OUR LADY OF LA ANTIGUA.
---